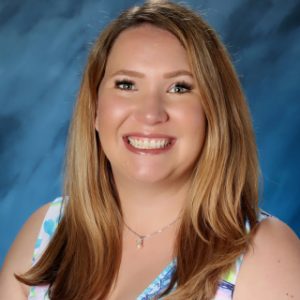 Sarah Laramie Recker Campus Principal

Grand Canyon University, Quinnipiac University
Doctor of Education in Organizational Leadership, B.A. in History, M.A in Teaching, Elementary Education
My Bio
Hello!! My name is Sarah Laramie. I am thrilled to be your Principal for the Recker Campus. I have been living in Arizona for many years with my wonderful husband, Mike. Mike and I are initially from the East Coast. I attended Quinnipiac University for both my Undergraduate degree in History and my Graduate degree in Elementary Education. Having taught multiple grades, I have begun pursuing my Doctoral Degree in Organizational Leadership with an emphasis in K-12 Leadership. 
I love spending time with my husband Mike, my two daughter Charlotte and Cici, and our Golden Retriever Sadie. In my free time, I love yoga, reading, Pilates, and giving back to the STCS community.
Birthday: February 16th
These are A Few Of My Favorite Things…..
Color(s): Pink
Flower(s): Pink Peonies and Blue Hydrangeas
Healthy Snack(s): Popcorn and Cucumbers
"Junk Food" Treat(s): Chocolate Covered Pretzels
Drink(s): Coffee
Scent(s)/Essential Oil(s): Peppermint, Vanilla and Lemon
Game(s): Football (Go Patriots!)
Sit-Down Restaurant(s): Any Sushi Restaurant
Fast Food Restaurant(s): In-N-Out, Jamba Juice and Starbucks
Place(s) to Receive a Gift Card: Amazon
Most used school/office supply: Pilot Precise V5 Pen
What I would really like is: Spa Day
Heroes: My Parents
Hobbies: Spending time with my husband and daughter, yoga, and Pilates