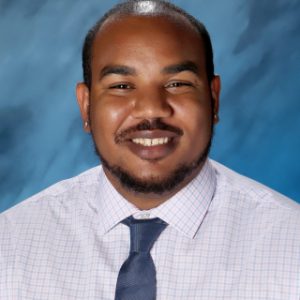 Kyli Crooms Electives Teacher/Basketball Coach

Arizona Christian University
Bachelor of Science in Biology with an emphasis in Kinesiology
My Bio
Kyli Crooms was born and raised in Rancho Cucamonga California. Crooms is 1 of 3 children and was raised by parents Kenton and Yolanda Crooms. At a very young age coach Crooms developed a love and passion for the game of basketball that ran deep. He began his competitive AAU playing days in the 4th grade which took him all the way through college years.
Crooms attended Alta Loma High School from 10th-12th grade where he started point guard three years and served as team captain for 2 of his 3 years. While in high school Crooms earned various honors in and out of leagues from all tourney selections to baseline league honors. As a senior in High School Crooms was selected for All Saseline league honors as well as San Bernadino county vs Riverside County all-star game and the Inland Empire All Star game.
After Concluding his high school career coach Crooms attended Vanguard University on scholarship for his freshman season before transferring to Cerritos Community College for his sophomore season. Crooms would then attend NAIA powerhouse Arizona Christian University where he continued his basketball career. In the two years coach Crooms was at ACU his teams would make school history by making the GSAC championship in their first season and also making two national runs. After finishing his senior playing season Crooms would graduate with a BS in Biology and Biblical Studies Minor.
Crooms returned home to California for a brief stint where he began his coaching and training for various youth teams. In the 8 months Crooms was back home in California he established himself as one of the top trainers in Orange County which lead him to being named Regional Training lead for Ultimate Hoops. Coaches time at home would be short lived as he returned to Arizona with his soon to be wife as she began Medical School at University of Arizona. Down in Tucson coach continued his individual and group training and became a member of the AIA refereeing association. After officiating a year of high school basketball Coach Crooms decided to rejoin Ultimate Hoops in Gilbert where he would commute 2 hours daily to build his training platform in the east valley. Crooms quickly became a staple in the youth community as a coach and began his own club Uptempo Hoops Elite. His program is now one of the top programs in Arizona as well as being nationally ranked. Crooms and UH Elite have sent over a dozen kids to college in the 3 years that they have been in existence and continue to build excellent high school players.
This past season Crooms served as our head assistant on the Varsity Basketball team. Crooms has now been a part of the San Tan community for three years where he spent his first two on the Recker campus leading the middle school basketball program team 2 (11-0) season and team 1(15-3) season. After making it to the 2A semifinals in basketball during the 2020 season, Crooms will be taking over as the boys Varsity Basketball coach in 2021.
Coach Crooms and his wife Chelsea are now locals where they have began to grow their family with their 2 year old son Josiah and their baby girl Gianna (Gigi) Crooms. Crooms and his family are very excited to lead the Varsity Basketball program here at San Tan and look to build on the winning tradition that has been established.
Birthday: February 17th
These are A Few Of My Favorite Things…..
Color(s): Red
Healthy Snack(s): Grapes, Pineapple
"Junk Food" Treat(s): Chips, Cookies
Drink(s): Sprite, Gatorade
Sit-Down Restaurant(s): Oregano's
Fast Food Restaurant(s): Chick-Fil-A
Place(s) to Receive a Gift Card: Nike
What I would really like is: Nike Gift Card
Hobbies: Basketball