At San Tan Charter School, we recognize the importance of academic excellence while staying true to our belief of developing the entire student through programs, sports, and the thrill of competition.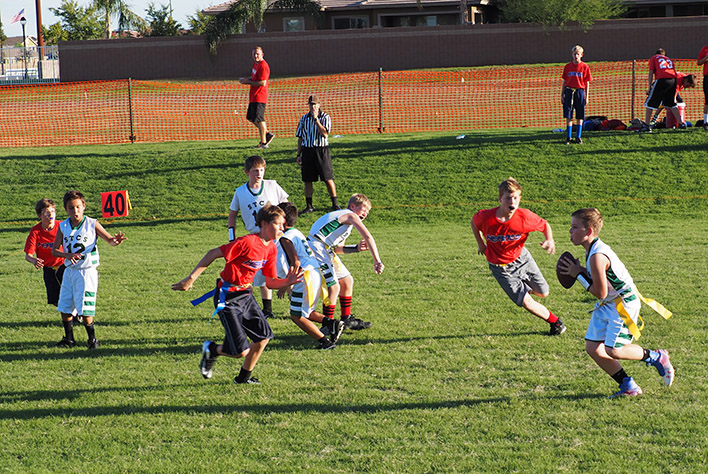 San Tan Charter School understands the value and benefits of physical exercise across the academic day.
Our Power campus offers P.E. as an elective in addition to a variety of fitness, weight training, health, and conditioning courses.  Review our elective course descriptions for more details.
Team Sports
Intermural, Junior High, and High School sports are available. Recognized as State Champions across numerous Division 1 and Division 2 sports, we have three sports seasons: Fall, Winter, and Spring.
Fall Sports: Flag Football, Tackle Football, Girls Volleyball, Cheer, Color Guard, Co-Ed Swim
Winter Sports: Boy's Basketball, Men's Basketball, Women's Basketball, Girl's Softball, Cheer, Color Guard
Spring Sports: Co-Ed Soccer, Boy's Baseball, Men's Baseball, Girl's Basketball, Women's Softball, Co-Ed Golf
Visit our Sports site and explore each season schedule in detail.
We are continually evolving our athletic offerings to meet the interests of our students.
Go Roadrunners!